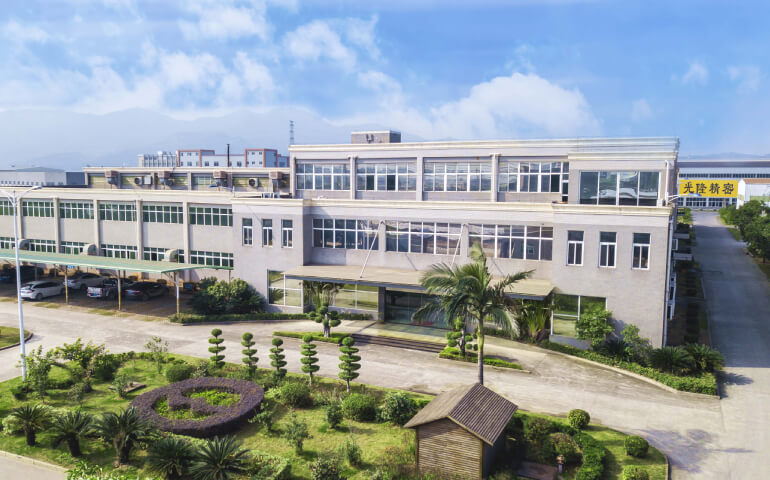 About WKPF
World Known Precision Industry (Fuzhou) Co., Ltd. (WKPF) was established in December 2003 and production started at Changle city Fujian province in January the following year with automotive brake systerm components as main products.
In march 2005, the SOP of EGR Bypass Valve(EBV) Housings for Continental Automotive marked WKPF's formal entry into automotive OEM business, after attained customer's certification. In December, ISO/ TS 16949:2009 certification was issued by TUV SUD. WKPF further increased capital on 2006 to set up a subsidary in Jiangtian town.
WKPF moved to new plant in Wewusha township in 2007 and was issue the High-tech Enterprise accreditation(2006-2008) from Fuzhou government. ISO 14001:2004 certification accquired the same year.
Since 2007, the company re-orientate it market position and business strategy by focusing on the development and manufacturing of metal casting components for commercial vehicles and relavant industries.
In 2008, WKPF accomplished second round capital increment and started plant expansion. The successful attainment of Cummins & Meritor supplier certification further extended WKPF's export business realm. WKPF accquired Grate A enterprise rating from China customs.
In 2010, 3rd round capital increment accomplished. WKPF witnessed steady business growth with new businesses awarded from HALDEX、CONCENTRIC、TMD、VOLVO、MAHLE and NAVISTAR.
After years of efforts, the company has achieved remarkable accomplishments in the global CV supply chain, and will continue to do so.
Our vision is to be the global leader in design,engineering and manufacture of metal castings for automotive industry.